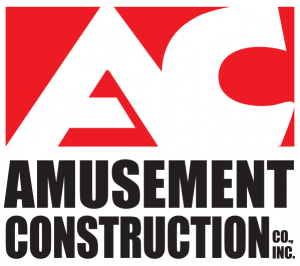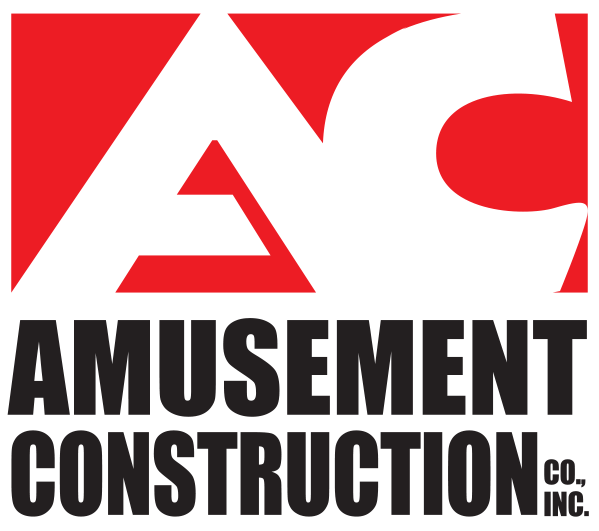 ELECTRIC GO KART TRACK CONSTRUCTION:
Today, more track owners are purchasing electric karts for their operations. Electric karts are more responsive, quieter, easier to maintain and easier to operate. The only way to build an electric track correctly is to use an automatic Park and Charge system in the pit area (area where the karts are parked between rides). Conducting a field study for a customer who had manually plugged electric karts, we found that the reason his kart's batteries only lasted 1 or 2 months was due to improper charging procedures performed by the pit attendants. Not only does the manual plugging and unplugging of karts for charging between each race require a dramatic increase in labor, it also causes the rapid deterioration on the batteries.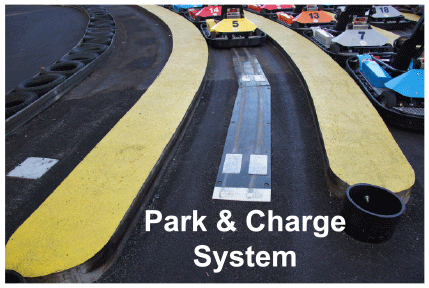 Amusement Construction has developed methods to build both new and retrofit pit charging systems that automatically start charging the karts 3 seconds after they stop in the pit. The end result is a dramatic reduction in operating staff and an increase in battery life to 1-2 years depending on your track volume.
Why use Amusement Construction for your go kart track construction?
To get the best ride available.
Whether indoors or outdoors, Amusement Construction go kart tracks push all the limits to make your go kart ride more exciting and still keep your customers safe. Most go karts today will operate just fine on a flat surface track (like an existing warehouse floor), but the track is not interesting to look at and is also less interesting to ride. This results in less ticket sales and less profit.
At Amusement Construction, we work hard to continually improve our designs and our construction methods to build a better go kart attraction. We start by adding different elevations to the track (up to 8 feet for slab on grade tracks) to add a vertical dimension to the track. Next, we bank the turns 1 to 4 feet to add an additional dimension for the racers. The end result is a go kart track that not only looks amazing, it is an unbelievable ride!
While the designs are superior, the quality of construction is also. We use special tools to make the ride smoother than any go kart track you would ride anywhere else. With commercial karts having no suspension, a rough track is a terrible ride. Using precision concrete place and finishing techniques, our go kart tracks are smoother and safer than any other track built today. As a potential track owner, you should realize that a go kart track is the best it will ever be the day it is poured and finished. Done wrong, and the correction is to tear it out and start over. Amusement Construction gets it right the first time!
The end result is a superior race, ride and experience for your customers! This will mean more ticket sales, happier customers, more repeat rides and more profit for your go kart business.
But that is not all we do. Since we design and build go kart tracks - as well as operate them - we are constantly looking for ways to save you money and make new tracks better. We are the only major go kart track builder to improve the safety barrier systems and pit designs over the last 20 years. Now on our third generation track rail design, it is important to note that we created the first tire and steel rail safety barrier system in 1980. While effective, it needed improvements to reduce kart damage and increase rider safety.
Today we use primarily a plastic barrier system with a plastic, impact-absorbing Rail Buffer. The motivation was to replace the tires with something that would be cleaner (not a breeding ground for mosquitoes), impact-absorbent and require less space.
For indoor tracks, space is a premium. When first gas and now electric indoor tracks became more popular, finding ways to conserve space and still keep the customers safe became a key goal. Furthermore, impacts on steel rails by steel bumpers make a lot of noise, especially indoors. Working with Amusement Products, LLC, Amusement Construction has developed a plastic face for the rail system also. Using a special plastic that is extremely flexible and still fracture resistant, the all plastic barrier system is cleaner, more compact and quieter than the traditional tire and steel rail system. When steel prices increased several years ago, this is now a less expensive alternative!
While we still do tire and rail, or even steel faced Rail Buffer safety barriers, we encourage you to consider these more modern and less expensive rail systems.
By supplying the equipment and the construction of the attraction, we can help you get your project started and opened in the best possible way.
Whether you are looking to start a gas or an electric go kart track, Amusement Products can build you an amazing track that will keep your customers coming back to race for years to come!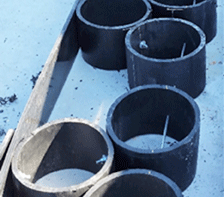 High Speed Rail Buffer II System for High-impact areas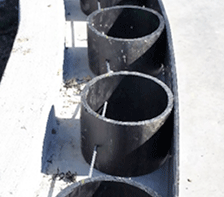 High Speed Rail Buffer II System for Low-impact areas