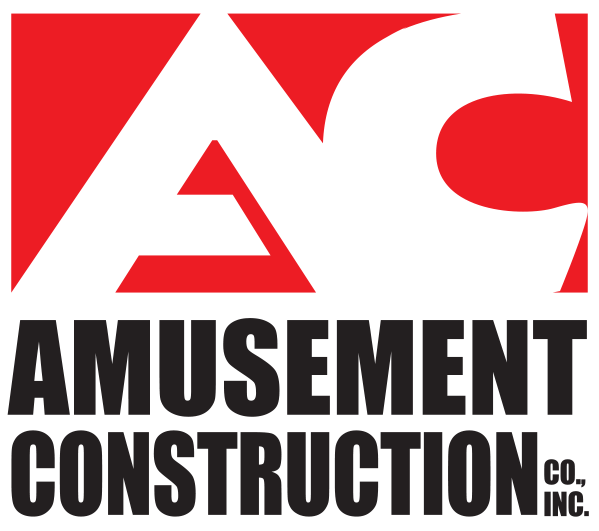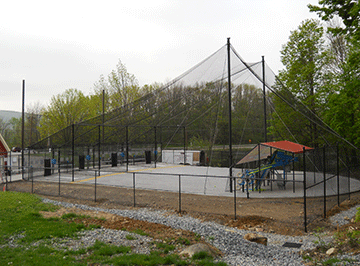 One stop.
Full service!
From equipment, to design, to construction...with Amusement Construction Co. you can have it all!
Since 1960, our affiliated company, Amusement Products LLC, has been dedicated to creating fun for the world through exciting products. From Range Pro Pitching Machines to Pacer Go-Karts, Shockwave Bumper Boats, and Championship Miniature Golf, Amusement Products is the leader in the family entertainment center industry.
Click here to visit the Amusement Products site, then come back to learn more about how we can build your dream park.
After years of building our own facilities and designing others' facilities, we now offer construction services for building the attractions for which we make equipment.
We have found that no matter how well we specify the details in our plans, it is unusual for a contractor that has no experience with our business to build an attraction correctly the first time. It is simple yet specialized construction for all of our attractions, including go-karts.
Have your family entertainment center or project built by the BEST!
With our construction services, we can do one attraction or the whole park. We usually refrain from building the game room since it is a more standard construction project and can be done by local contractors. Our specialty is building attractions correctly, quickly, and economically.
Our typical construction time for each attraction is two to four weeks for miniature golf courses, three to six weeks for batting cages, and three to six weeks for go-kart tracks. Our contracts show what we include and exclude so that you know your final costs up front. If you decide to change something after construction starts, we will supply you with a change order to let you know the new costs before we make the change.
Experienced. Reliable. Professional.
We start the project at the design phase with faxing or emailing the site designs to you as we create them to get your input before we ever start. This helps avoid many of the change orders of late decisions. We keep the payments and the information of the construction progress spread out throughout the project so you know the project status. Finally, we can help with the training of your new staff to help you get started on the right foot.
By supplying the equipment and the construction of the attraction, we can help you get your project started and opened in the best possible way.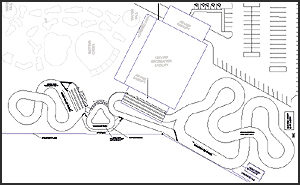 Why use Amusement Construction instead of local contractors?
Because Amusement Construction specializes in the highest quality construction in the FEC industry.
We have found over the years that our experience not only translates into a nicer finished product, it also means quicker construction time. We typically are finished 30-50 percent faster than an untrained crew. This speed, when combined with our experienced support staff at the home office, saves you time, money and aggravation.
Why take a chance on saving a few percent that only manifests itself if you and your crews do everything perfectly? You will be responsible for the mistakes a first time builder typically makes, and you will lose the revenue caused by their construction delays.
One contractor/customer that went ahead and attempted to build his park took a year and a half just to build a cage and a track.
Some of the problems were delays in building the features; the rest were a result of the contractor having to jump in and out of the project while trying to keep his regular customers happy as their scheduled projects conflicted with him and his crews' work at the park.
A second contractor/customer broke ground on a miniature golf course (18 holes) on March 1, 2004 and opened the course fully eight months later. Our goal is eight weeks for the same quality course.
While both builders did a nice job on the finished product, the lost business and capital costs far exceeded what they would have paid us. Both said they would not do it that way again. Our photo galleries represent clients that came in on time and on budget (at least our part).
Our crews work six days and overtime each week to help each attraction get completed faster. Most commonly, the Amusement Construction crew is the first on the site and the last to leave each day. With the hardest working crews in the family entertainment center business, Amusement Construction is your ticket to the highest quality amusement attractions available.