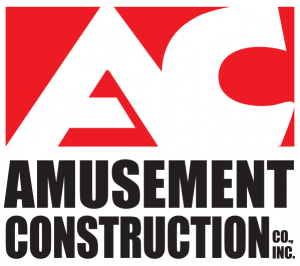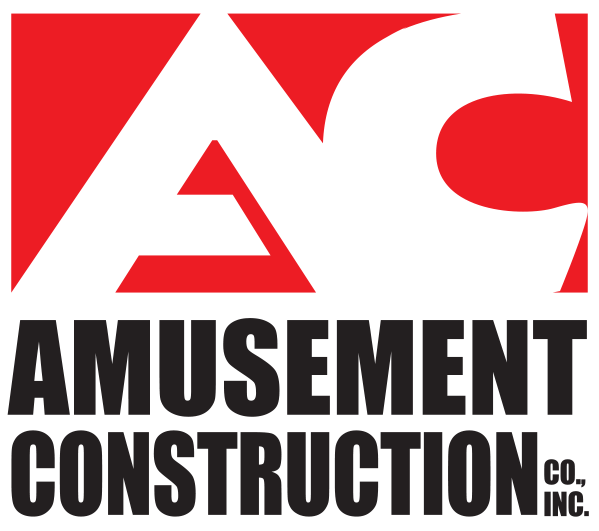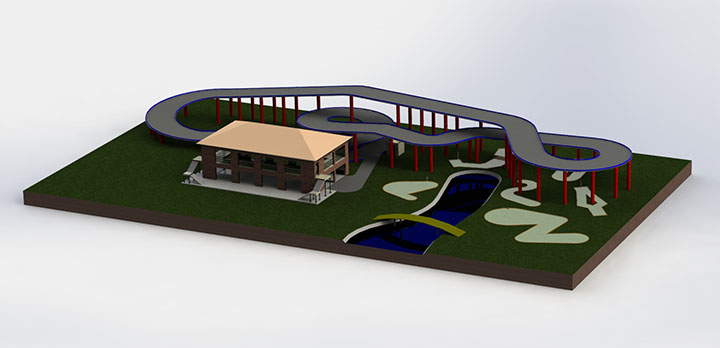 Amusement Construction offers a comprehensive go-kart track design and construction services.  From regular outdoor and indoor tracks to the elevated coaster tracks, we can design a track to fit your space and your budget.
A fun and exciting track starts at the drawing table.  Provide us with a plot of your land or a building footprint and we can start discussing what type of track is best for your location.  Do you want a racing go kart track where the turns are tight, the karts go very fast and driving skills play a factor in how you place, or do you want a more of a traditional track that you find at most family entertainment centers?
Our ThunderVolt Electric Operating System has changed the need for multiple tracks at one location.  While some may still prefer a kid kart track or a junior track, the ThunderVolt System allows four different speed of races on the same track.  There is no longer a necessity to build multiple tracks to accommodate different karts and race types.  We can help design the best track for your situation.
The following sample tracks show several go kart track designs we have done.  Please consider these as examples of our design capabilities and understand that due to your specific area for the track and pit locations, most of our tracks are custom designed for your needs.  Designs are done in AutoCAD.
Coaster tracks have some portion(s) of the track elevated above the ground.  Great for smaller square footage areas that will have a high volume and need to maximize the space to get as much track into a footprint.  These tracks have a big draw and people are attracted to them but they are also more expensive to build compared to a regular flat track.  Usually built in tourist locations, competitive areas and in large population areas.  This track and pit area use 28,737 square feet (279' x 103') and goes over a miniature golf course.  The length of the track on grade is 159' and the elevated length is 695' for a total track length of 854'.
Sample Coaster Track
Indoor racing tracks are growing in popularity.  People around the country have utilized old big box stores that have closed and renovated the buildings to accommodate an indoor racing track and some have taken it a step further and added attractions to make a year-round family entertainment center.  The racing tracks usually have customers wear a helmet and the karts can get up to high speeds.  While these tracks were designed for specific indoor locations, these could also be built outdoors. Truly a competitive atmosphere and our Lighting kart is the kart for this type of track.
Sample Indoor Racing Tracks
Indoor family tracks can vary in size depending on the available space.  A lot of time, space is limited so owners want to maximize their revenue per square foot.  In high volume locations, a good way to utilize the space is to build a coaster track indoors.  This will create a longer track but will allow more karts to run at one time therefore increasing your throughput on the track.  A popular kart for the indoors family tracks are our ThunderVoltStockart, ThunderVoltStockart + One (two seater go-kart), Eco Racer Deluxe and Eco Racer Deluxe Plus One (two seater go-kart).
Sample Indoor Family Tracks
When you are considering an outdoor track, there are several options.  You can build a racing style track or build a family track.  Typically, tracks will use under an acre of land but some longer ones can go beyond that footprint. Typically, people associate gas go karts with outdoor tracks and we have sold our share of gas karts over the years.  Electric karts can also go outdoors and sometimes will satisfy a governing bodies concerns about any noise issues that may be brought by county/city officials or any concerned neighbors.