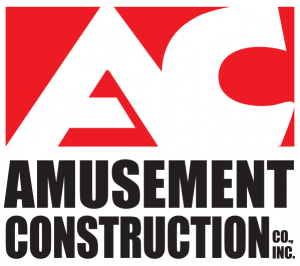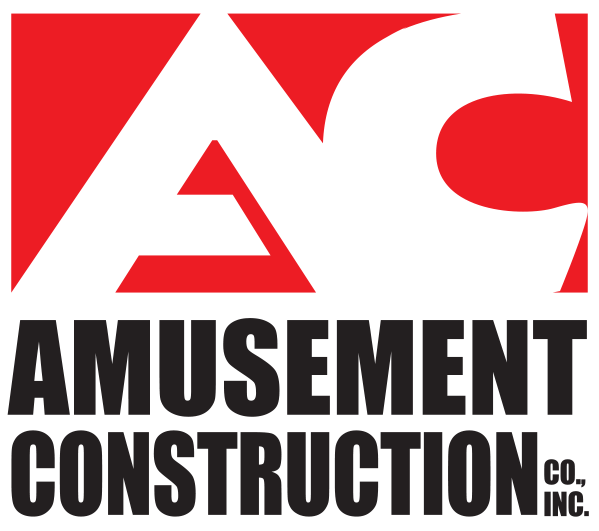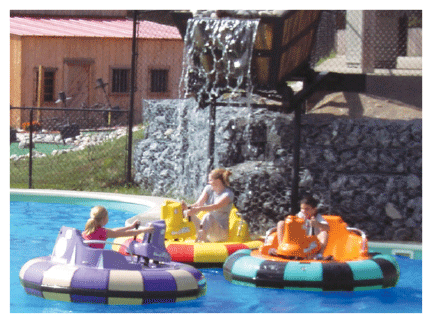 The Shockwave bumper boat from Amusement Products can accommodate either two adults or an adult and two children. With this versatility, the Shockwave is taking the bumper boat
industry by storm! Check out these other features that make Shockwave a top-quality product:
Voltage: 24 volt
Motor Size: 3/4 HP
Power Usage: 28 amp
No. of Batteries: 4 @ 6 volts ea. with 220 amp hrs. per
Soft start allows the power to ramp up for fast take off but is easier on the batteries and motor
Strainer is located on the top of the motor for easy cleaning
Kill switch for boat is located in the back
Squirt gun kill switch is hidden on the motor
Operates all day on overnight charge in most applications
Make a splash at your family entertainment center with a customized bumper boat pond by Amusement Construction!
The ShockWave Bumper Boats manufactured by Amusement Products are in a class of their own, and when used on a properly designed pond, can add an exciting dimension to your location. Using your available property and making the most of your resources, we will use a unique free-form plan to create a family-oriented ride that is popular with all ages. Our designers can also include water features with the pond (i.e., waterfalls, elephant spraying water in the pond, etc.) to add excitement and appeal to your pond.
We start the project at the design phase with faxing or e-mailing the site designs to you as we create them to get your input before we ever start. We keep the payments and the information of the progress of the construction spread out throughout the project so you know where the project stands as we progress. Finally, we can help with the training of your new staff to help you get started on the right foot.
By supplying the equipment and the construction of the attraction, we can help you get your project started and opened in the best possible way.